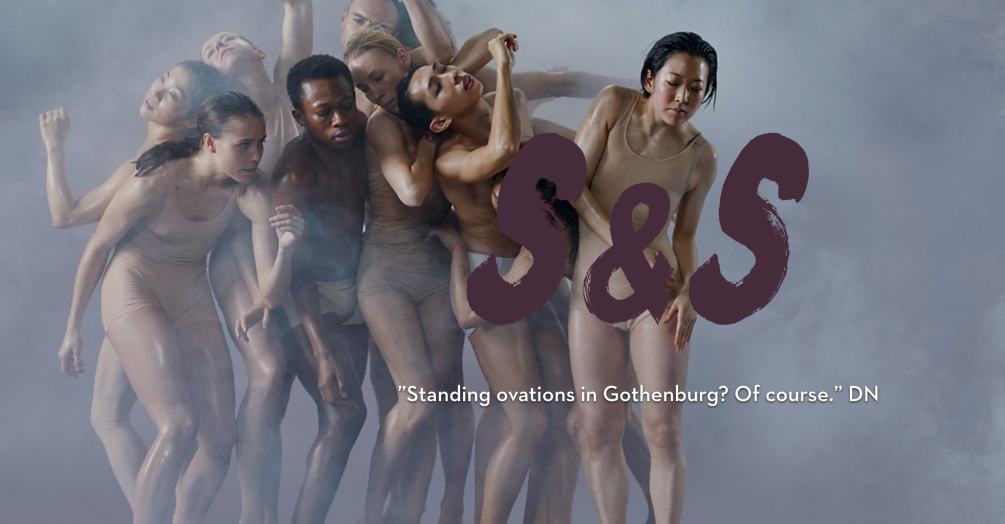 S & S
Hypnotic dance for the curious.
A dance program by Sang Jijia and Sharon Eyal.
S & S are two creations that weave together movement, light and sound into a distinctive and engrossing world premiere.
As it were
Creation by Sang Jijia
According to Chinese philosophy, silence contains as much meaning as what is uttered; for calligraphy and other pictorial arts, the negative space between brushstrokes is as important as what the brushstrokes represent – this emptiness contains the essence. So relates Tibetan-Chinese choreographer Sang Jijia.
Sang Jijia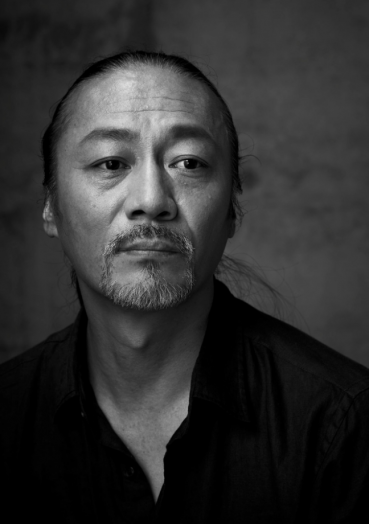 As it were, Sang Jijia's first creation for GöteborgsOperans Danskompani, is about communication – about the joy of getting through to someone else, but also about everything that gets lost or is misunderstood. As humans, we share the same space but are detached from one another. We know what we want to say, but intentions can become confused.
One by one, sheets of black tissue slowly float down to the stage from above. The dancers' movements create white negative spaces within the black. Sometimes, the unspoken says more than the spoken.
Sang Jijia is known for his alluring creations that combine astounding physical dance with an emotional touch, often reinforced by video projections and multimedia. He has been a dancer and assistant choreographer to the legendary William Forsythe, and today is a well-established and in-demand name in Asia.
AS IT WERE
CHOREOGRAPHY
Sang Jijia
MUSIC COMPOSER/SOUND DESIGN
Dickson Dee (CASH) @Noise Asia Production
SET DESIGN
Leo Cheung
COSTUME DESIGN
k@Fing Pop
LIGHTING DESIGN
David Stokholm
GÖTEBORGSOPERANS DANSKOMPANI
Angelina Allen
Jesse Bechard
Jenna Fakhoury
Therese Fredriksson
Andrzej Glosniak
Maxime Lachaume
Micol Mantini
Pascal Marty
Waldean Nelson
Anna Ozerskaia
Danielle de Vries
Cheng-An Wu
Ingeborg Zackariassen
Autodance
Creation by Sharon Eyal
Sharon Eyal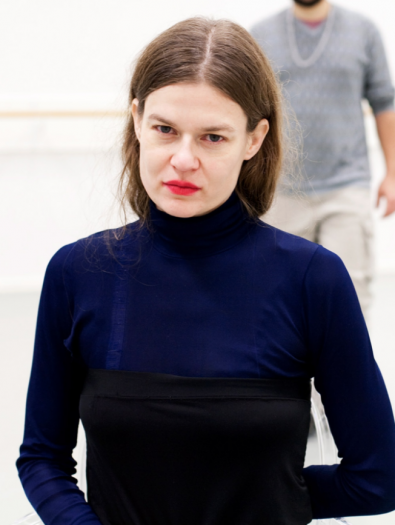 Extravagant and minimalistic. Collective and individual. Private and universal. Autodanceis prize-winning Israeli choreographer Sharon Eyal's second creation for GöteborgsOperans Danskompani, which she says has been created from pure movement. The dancers appear non-gendered, their accentuated legs making them resemble powerful centaurs. Autodance seamlessly integrates dance, techno and technique; sometimes explosive, sometimes sublime. A visual, emotional, well-structured and highly aesthetic whole.
Sharon Eyal has created a stream of critically acclaimed works for prominent dance companies over the last ten years, with Gai Behar as co-creator. Their Untitled Black(2012), created for GöteborgsOperans Danskompani (an excerpt was shown at Melodifestivalen 2017) is one such example where Eyal's creation swept the audience away to a parallel universe – minimalist, intelligent and mysterious.
Autodance will feature hypnotic dance with an uncompromising attitude, set to Ori Lichtik's pulsing music.
AUTODANCE
CHOREOGRAPHY
Sharon Eyal
CO-CREATOR
Gai Behar
COMPOSER
Ori Lichtik
COSTUME DESIGN/ ASSISTANT CHOREOGRAPHER
Rebecca Hytting
LIGHTING DESIGN
Alon Cohen
GÖTEBORGSOPERANS DANSKOMPANI
Takuya Fujisawa
Emilia Gisladóttir
Mai Lisa Guinoo
Janine Koertge
Valērija Kuzmiča
Emilie Leriche
Riley O'Flynn
Dorotea Saykaly
Duncan C Schultz
Frida Dam Seidel
Endre Schumicky
Lee-Yuan Tu
Joseba Yerro Izaguirre
Amanda Åkesson
After performance talk
18 March, approx 9.10–9.40 pm
Stay in the auditorium after the performance of S & S on 18 March for the chance to hear from the dancers and rehearsal directors. Moderator: Katrín Hall, Artistic Director for the dance company.
Dance
3 Mar – 7 Apr 2018, Main Stage.
2 hours and 5 minutes, including 1 interval.
Ticket price SEK 180-325. Ten performances. 10 performances until 7 April.